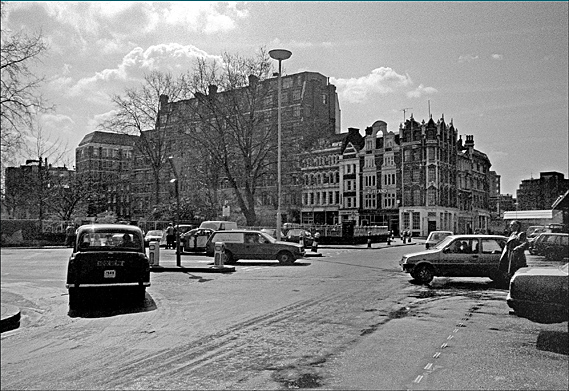 28 May

Atlantic House Forays

Hi Reg, There was so much to explore during lunchtime jaunts from Atlantic House. You mentioned the Farringdon Book Barrows and the delights of Fleet Street – to these I would add the netball players of Lincoln's Inn Fields and following the occasional trial from the public gallery at the Old Bailey. No photos of these I'm afraid but here are a few taken from a stroll around Smithfield Market – from April 1984.

Philip Marriage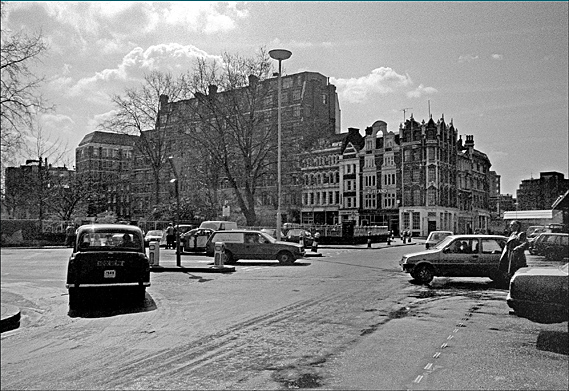 West Smithfield Rotunda Garden with Atlantic House just visible in the distance on the right.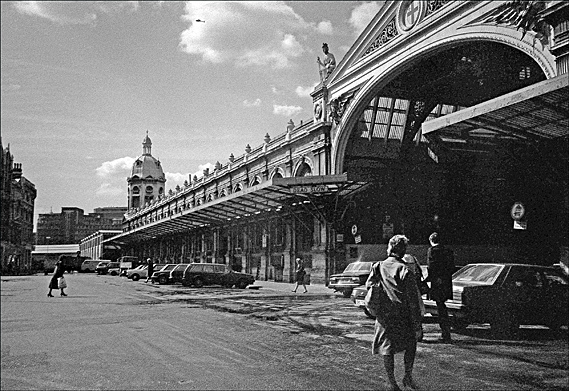 West Smithfield looking towards Farringdon Street and Atlantic House in the distance (and a helicopter overhead).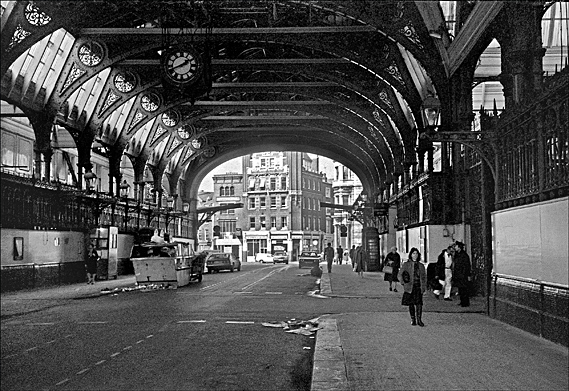 Grand Avenue Smithfield Market looking towards St John Street.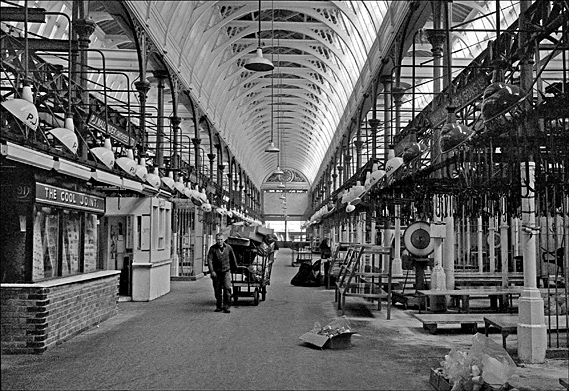 Side Bay 8 off Grand Avenue, Smithfield Market.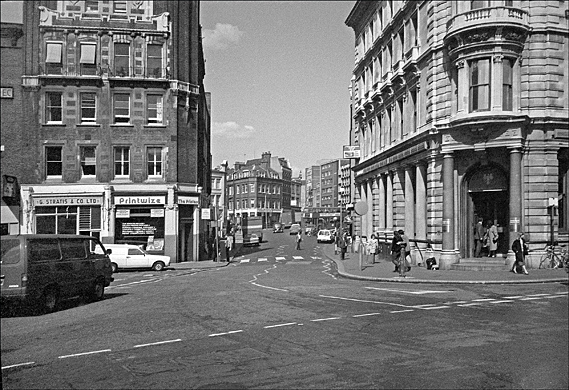 St John Street seen from Charterhouse Street.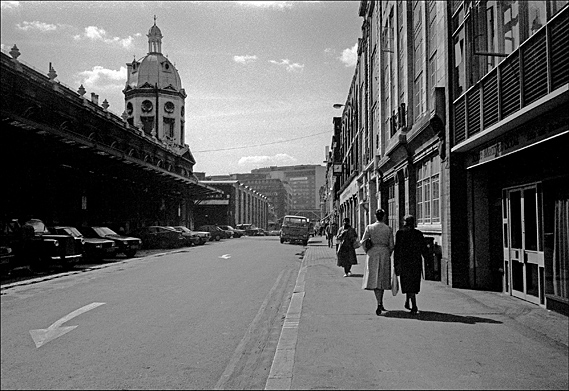 Charterhouse Street looking towards Farringdon Street and Atlantic House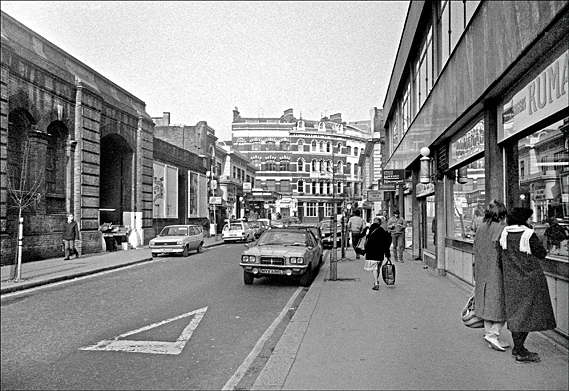 Cowcross Street leading to Farringdon Tube Station and The Castle pub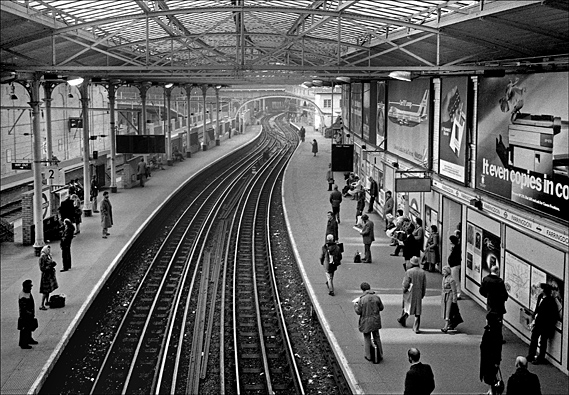 Farringdon Station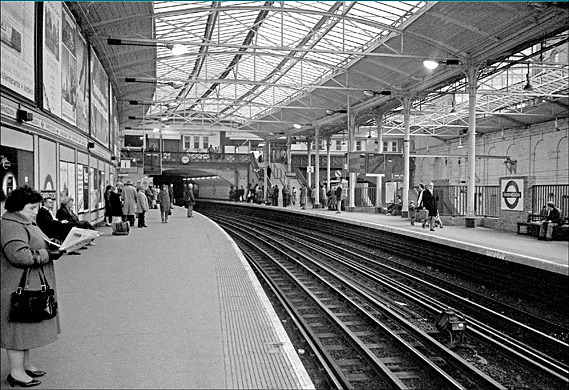 Farringdon Station
Philip, My word, you know how to stir those memory cells. The relative peace of the streets – platforms – lack of mobile computery – newspapers – proper shops and clothing. And I know that John Eason will be right there with us. Must have a word with Keith Beak, OMRS, and hasten delivery of that Time Machine. Off for an in-depth look. Thanks for the memories. Reg.
Fred Stubbs adds: Some great photos from Philip and Nodge – as you say, they bring back good memories. It was a great area in which to work. Watching the 'Del Boys' busy in Leather Lane, eating my sandwiches in Lincoln's Inn and watching the HMSO girls playing netball – or into Gamages if it was raining – Happy Days. Best wishes, Fred.
Hello Fred. Excellent to hear from you, and that you enjoyed the reminiscences. Gamages also provided a haircut, of course – and the Sports Department sold certain brands of rifle! Best wishes, Reg.
Philip Marriage adds: No photos of the sporting rifles or indeed of that remarkable store Gamages, but there is this one in the archive from 55 years ago of a young Fred Stubbs enjoying the sunshine in Lincoln's Inn Fields (during what must have been his 'Harry Palmer' period!).