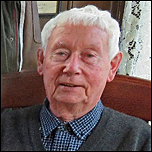 01 Sep

Brian Ekers 1935–2020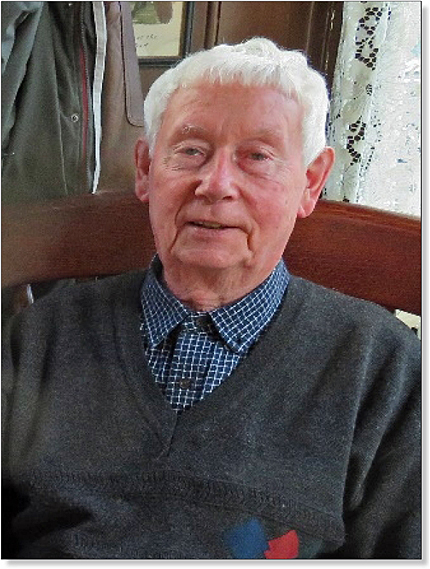 The sad news that Brian died, at home with his wife Eileen and with his family, on Saturday 29 August 2020 came from his son Bill. He had been diagnosed with cancer in 2019.
At our last meeting at his house in Thorpe, Norwich, Brian gave me a written summary of his life so far. Born in Camberwell on 10 November 1935, at the age of five he was buried in a cellar in South London due to enemy bombing. Evacuated to Yorkshire in 1940 – left school in London in HMSO (Drury Lane Press) to take up apprenticeship with HMSO – National Service with RAF in 1954 – became Printing Officer, Atlantic House, in 1961. Moved to Norwich in 1968, back to London as computer systems analyst, then to Manager, Foreign Office Press. In 1974 moved to Production Manager, MOD Hydrographic Press, Taunton, then with further promotion to Senior Principal, MoD, Metropole Building, followed by a term at Feltham. 1988 saw Brian's return to HMSO as Director of Print Procurement, then early retirement in 1992 to establish Stanmore Consultancy Services until final retirement at the age of 67.
Many of those of us who worked with Brian in those years will remember his very supportive attitude, especially against the odds. He was often to be heard as a rare voice of practical sanity in those meetings where consultant-led impractical ideas were not only expected but encouraged.
Brian was also an enthusiastic participant in the social side of work, and very much enjoyed organising the annual Christmas activity known to many as 'Singalong-a-Ekers.' Andy Fisher, Colin Pulford, Dick Smith were among the 'cabaret stars' who blossomed under these circumstances, not least at the 1992 trip to Cromer, which also took in the end-of-the-pier show with Roy Hudd – an old school friend of Brian in his Croydon days.
The fact that no fewer than fifteen emails recalling happy days were received a couple of hours after the initial note was emailed to colleagues is a mark of Brian's impact on people. As Les Birch puts it, he could take a bit of leg-pulling and was invariably good company.
Funeral arrangements can be seen here. Due to current restrictions regarding funeral and cremation attendance, the family regrets that additional mourners cannot be accommodated.
John Barker adds: It was interesting to know that Brian had been buried during the bombing during the last war. I had a similar experience. In my case I was in my cot when the house nearly came down on top of my father and myself. My cot was covered in bricks and dust. By all accounts I wasn't best pleased, but both of us survived. I was only one then so I don't remember, but that was what I was told later. Brian was old enough to remember what happened. He had a lucky escape.
Brian had a fantastic career in HMSO and although he got to a very senior position he always got on well with everybody and remained one of the boys. I know that he always enjoyed holidays on the Norfolk Broads. He used to go with Don MacFarlane, Colin (farmer) Pulford and others and they enjoyed visiting all the local hostelries on route. I am informed that Colin got the name farmer from the lads from London who came up on dispersal because of his strong Norfolk accent.
Brian did leave HMSO for a few years and went to MOD. He used to ring me up from time to time to discuss the problems that he was having with the trade unions there. In those days I was Chairman of the IPCS union in London and we had some interesting discussions. I don't think that the unions at MOD were anywhere near as bad as those on the industrial side in HMSO, especially those at St. Stephens Parly Press. I was involved with the NGA at their HQ and they thought that the HMSO unions were the most difficult that they had to deal with.
Brian did return to HMSO in the post of Director of Print Procurement and made a success of it. When he retired from there and went back into the industry to work for a few years I contacted him on a few occasions to ask his advice. There were certain rules about dealing with HMSO when you left to go back into industry, especially on the sales side. When I retired from HMSO I took up a position with one of our printers, Colibri Press. Reg Walker did the same thing as me and went to work for Formara. We also met up with Brian on a few occasions when he went to some of the reunions that were held by HMSO staff in London.
Brian was a really nice person and will be sadly missed by all his family and friends.
Funeral arrangements can be seen here. Due to current restrictions regarding funeral and cremation attendance, the family regrets that additional mourners cannot be accommodated.
Hello John, Thank you for your thoughtful reminiscence of Brian, which sums up the opinions of the many colleagues and friends (38 have made contact so far!) who have written in with their condolences and brief memories. Included among them are Les Birch, who met Brian in pursuit of European business on the ferry to France one sociable evening; Pat Kennedy, who had to have the words to 'On Ilkla Moor Baht'at' whispered to him by Brian (humiliating for a Yorkshireman!) at a Singalong in the 1970s; Gavin Turner remembering Brian's lone support at a high-powered meeting; George Rokahr and Louise Owens reminiscing as regards what an approachable and effective Director he was when they worked in Manchester Print; various Departmental Reprographic Managers and Contractors – Gordon McSweeney, Phil Wilce, Roger Pudner, Bernard Johnson, Mike Rust, Dave Stoten, John Magowan, Bob Rice – all saying how they liked to deal with Brian. And a whole list of HMSO staff with similar comments. Plus of course 'the singers' including Roy Plackett, Pat Tate, Cecil Hughes, Rod Durkin and last but not least Colin Keatley, owner of the Fat Cat, on whose premises much of the singing in latter years took place.
Best wishes, John – and we'll meet again in 2021.