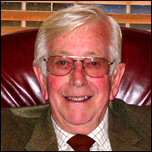 02 Aug

Peter James Macdonald 1936–2022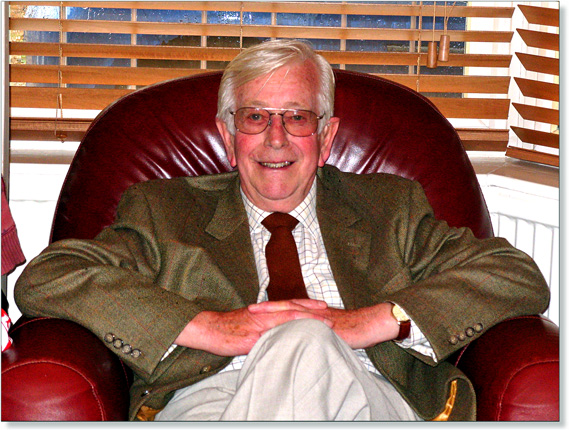 Peter's son Tim telephoned on 1 August 2022 with the sad news that his father died that morning in Brooklands Nursing Home, Norwich. He had been resident there since late 2021.
Peter joined HMSO Norwich as an Accountant in June 1975 and moved through the ranks to become Director of Business Supplies, then – upon Privatisation – Controller of the residual body of HMSO staff remaining in Norwich.
He was a capable accountant, a fair and practical Director, a natural Controller, and a very good friend. He leaves a son, a daughter and family living in the Norwich area.
Tim Macdonald has telephoned me with funeral details for his father.
The service will take place at St. Faith's, Norwich, at 1145 hours on Tuesday 23 August 2022, meeting afterwards at The Black Swan public house:  https://www.blackswaninn.co.uk/
Please let Reg Walker know if you intend to be at the funeral by emailing [email protected]. He will inform Tim.
The EDP Family Notice can be seen here.
John Eason adds: Very sad news. A lovely man. Charming, generous. A joy to work for.
Ian Billings adds: Very sad indeed. It's difficult to put into words how good Peter was. We both joined HMSO in Atlantic House ready for the dispersal to Norwich, Peter taking over from my first boss, who wanted to stay in the smoke. Before we moved to Norwich my son was born and Peter went to Leather Lane at lunchtime, bought my wife a huge bunch of flowers and sent me home early. We were both very touched by that.
As an ex-Major in the RAPC Peter was used to moving from place to place and I think he looked forward to moving to Costessey as 'a normal thing'. Like me, he probably also saw it as a last posting, being the HQ and no upward movement apart from to regional offices.
Among the accountants, he was well-liked, and when promoted internally was immediately referred to as Colonel, instead of Major.  Similarly, he was well-liked and well-respected in Works Management Accounting, where he led a new team, some locally recruited others transferred from London. He was fair, talked to staff as if they were equals, and – it's a cliché, but – nobody had a bad word to say about him. He allowed people to get on and do their work without micromanaging, and was quite happy to let me take care of the closure of Harrow Press.
Years after we both retired my wife and I were in a side-street cafe in Cromer and I saw him walking towards town. I dashed across the road and he spent a short time with us catching up, despite the fact that he obviously had somewhere to go.
My very sincere condolences on behalf of all who worked for him and who won't see this. The world has lost a gentleman.
He was the best boss I ever had.